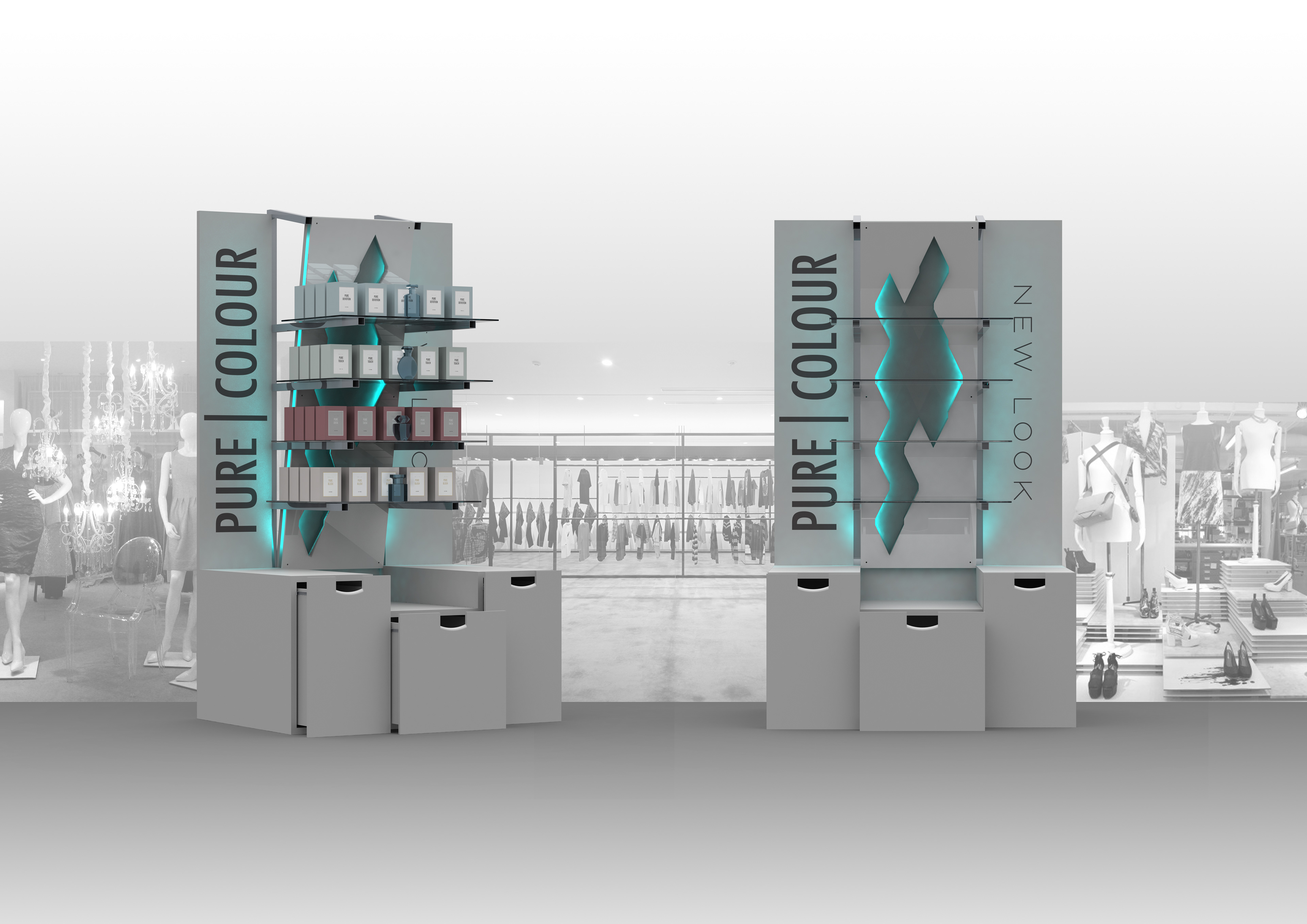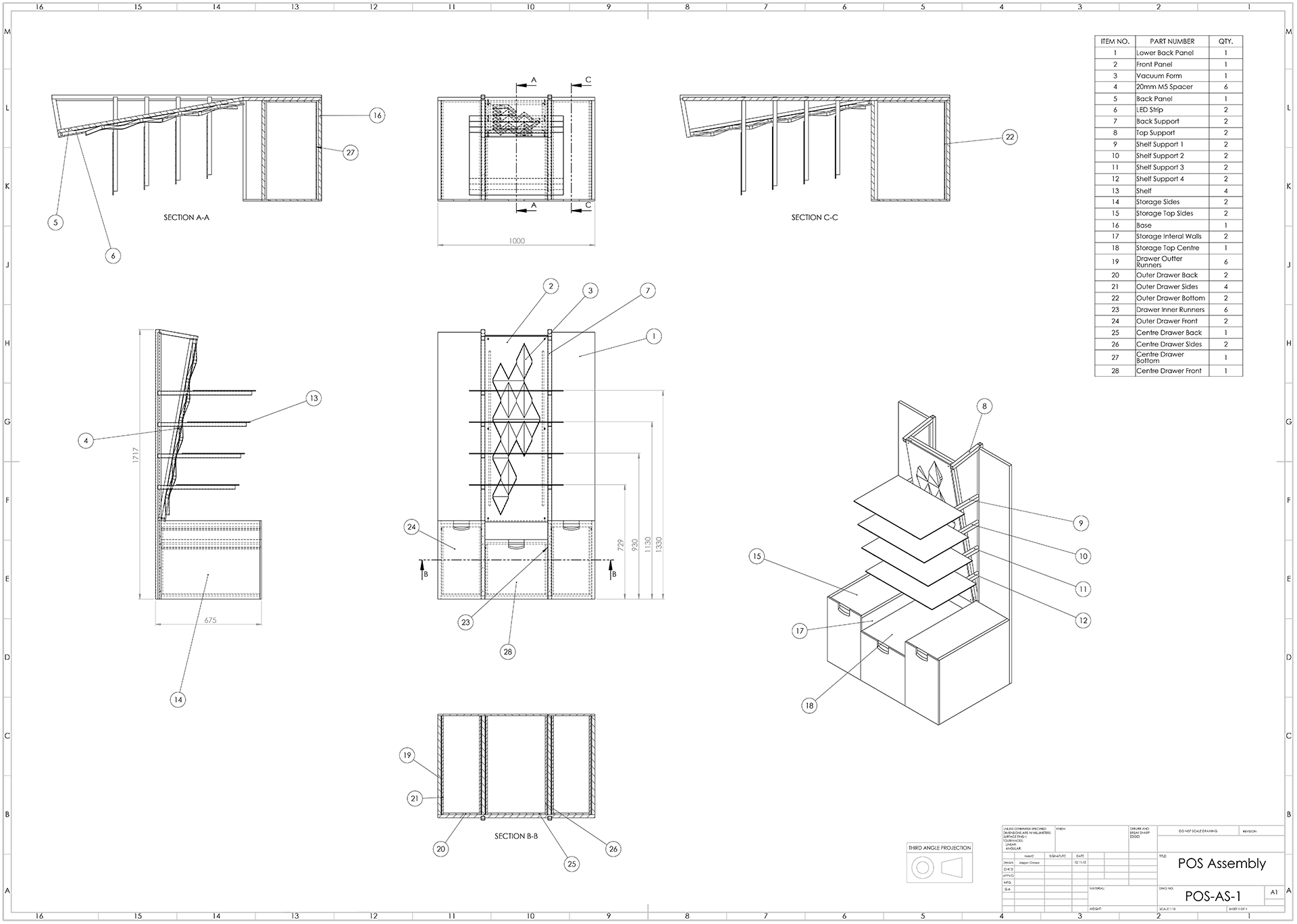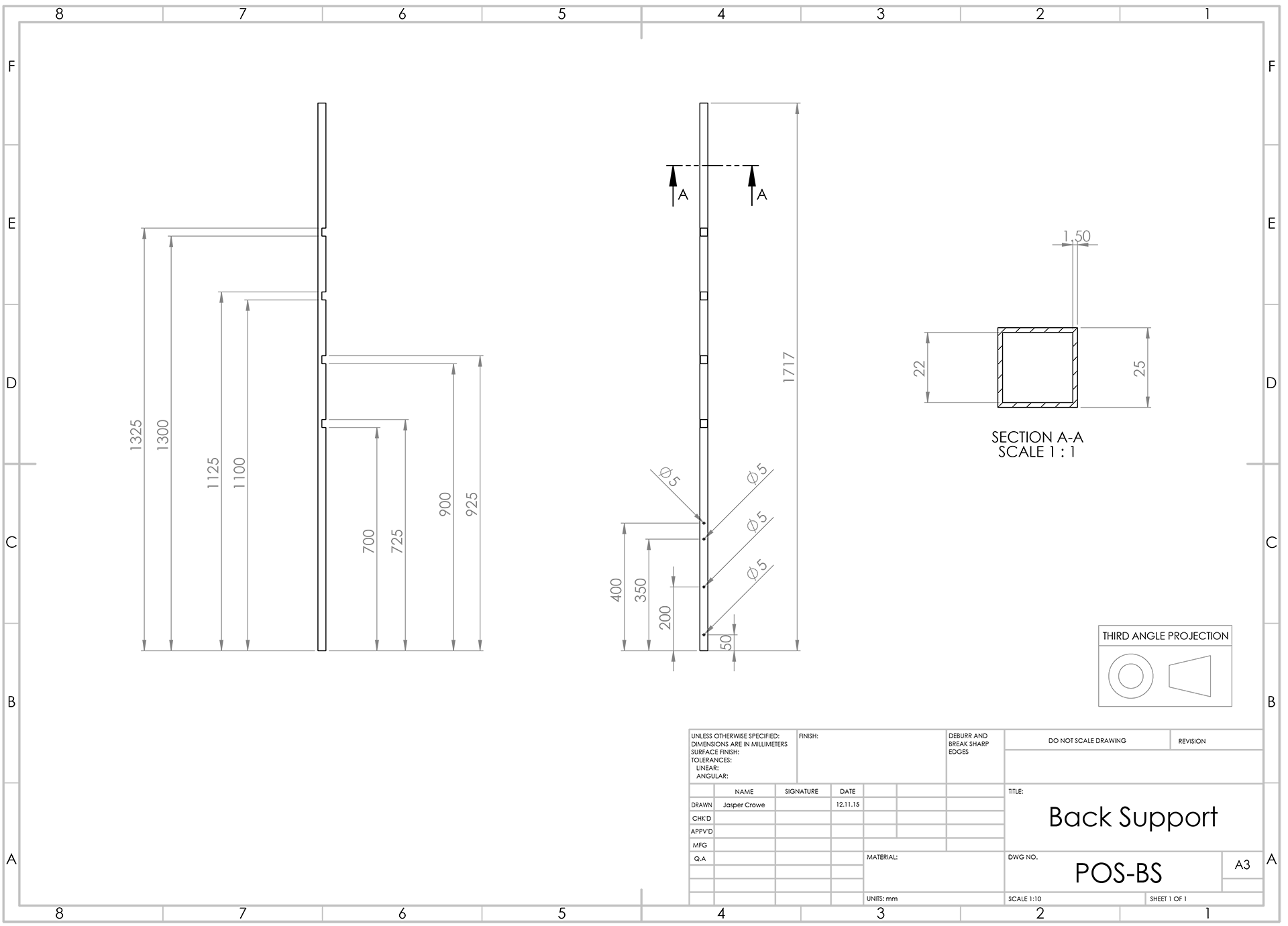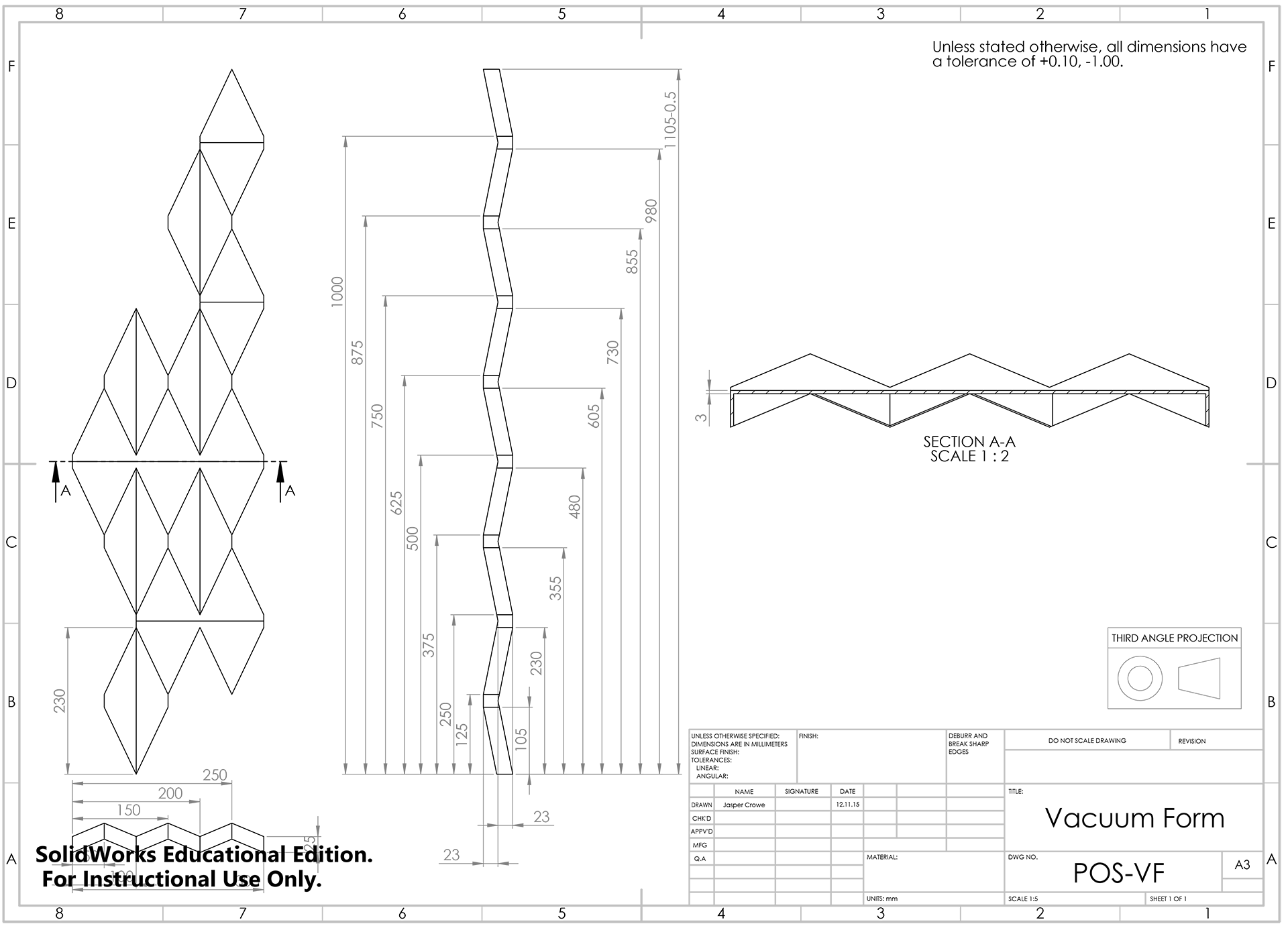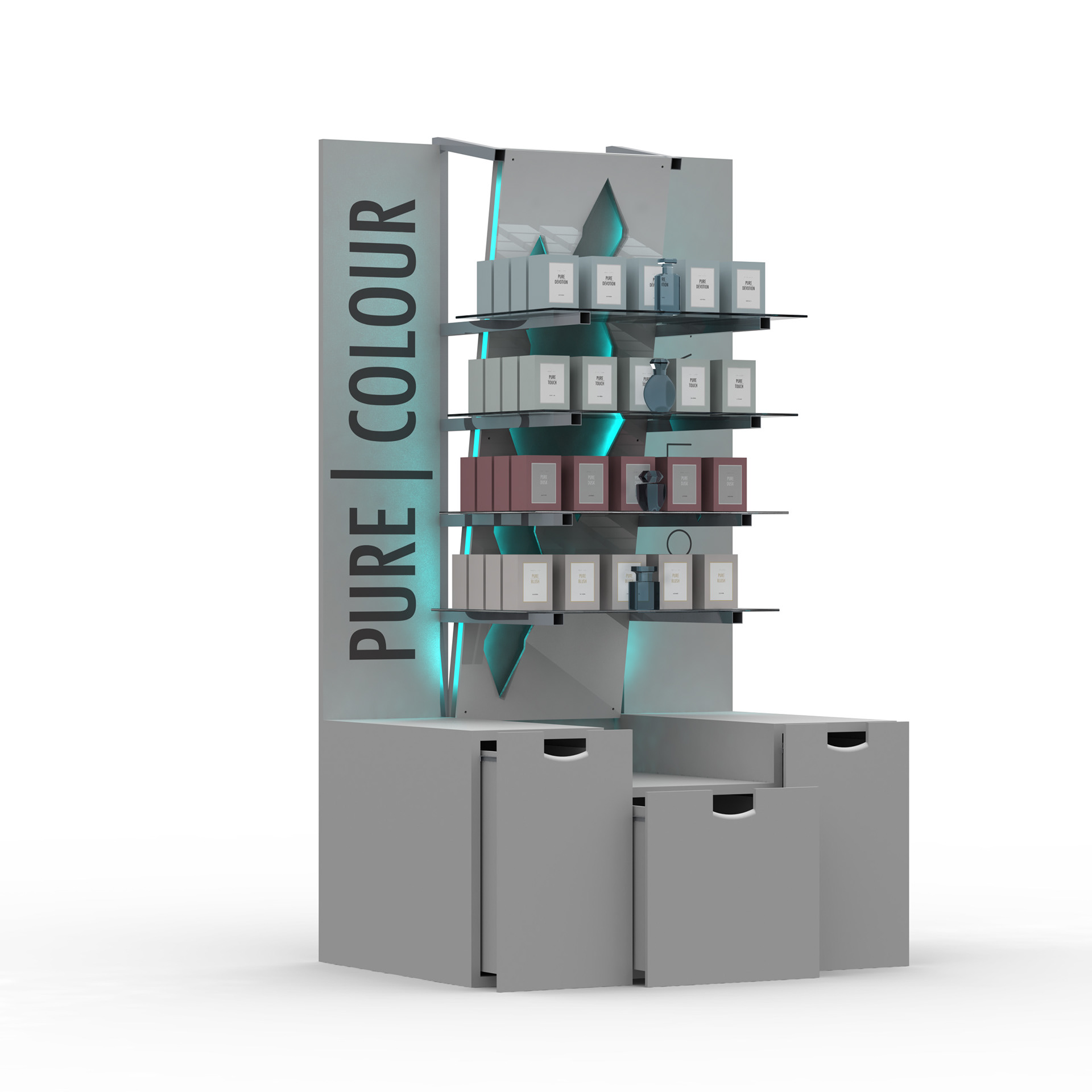 Point of sale concept design project with Kesslers International for New Look.

Aimed towards the target demographic of women in their late teens, the unit is designed to display 20 of each variation of the product, with room to store extra stock. Both the retailer and sub-brand logos are displayed on the sides of the stand, with two LED strips lighting the logos and aiding the ambient in highlighting the product.
The pre-labour production cost is £270/unit, below the target cost of £300. Sub-assembly can be completed on the production line, with final assembly taking place in-store.